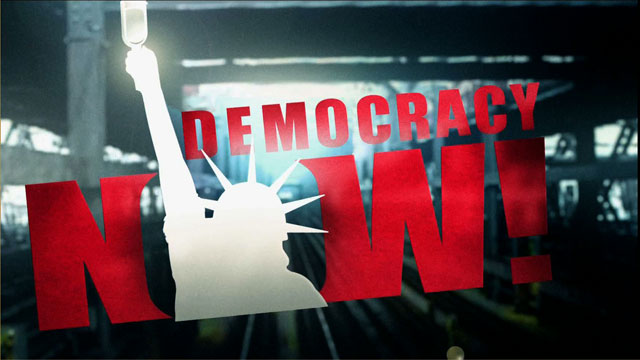 Meanwhile, the United Nations is calling for an international investigation into the killing. This is the U.N. special rapporteur on extrajudicial executions, Agnès Callamard, speaking at the U.N. Thursday.
Agnès Callamard: "It is not quite possible for the state to wash its hands from the behavior of those actors, whether or not somebody even higher up has requested those acts. You know, where do we stop the—where do we begin, where do we stop our construction of the state? They were representing the state when they acted as they acted. The state cannot wash its hands from its responsibilities."
Meanwhile, back in the U.S., CIA Director Gina Haspel has briefed President Trump on her recent trip to Istanbul, where she reportedly listened to the audio tape of Khashoggi's murder.
Salah bin Jamal Khashoggi, the son of murdered journalist Jamal Khashoggi, has arrived in the U.S. with his family after being allowed to leave Saudi Arabia. Although he is a dual U.S.-Saudi citizen, Salah bin Jamal Khashoggi had previously been restricted from traveling by the Saudis. This comes as the Saudi investment conference known as "Davos in the Desert" wraps up, where deals reportedly worth at least $56 billion were made, despite many high-profile company heads and political figures supposedly boycotting the event. We'll have more on Saudi Arabia's financial ties with the U.S. later in the show.
🌼SHOW MORE